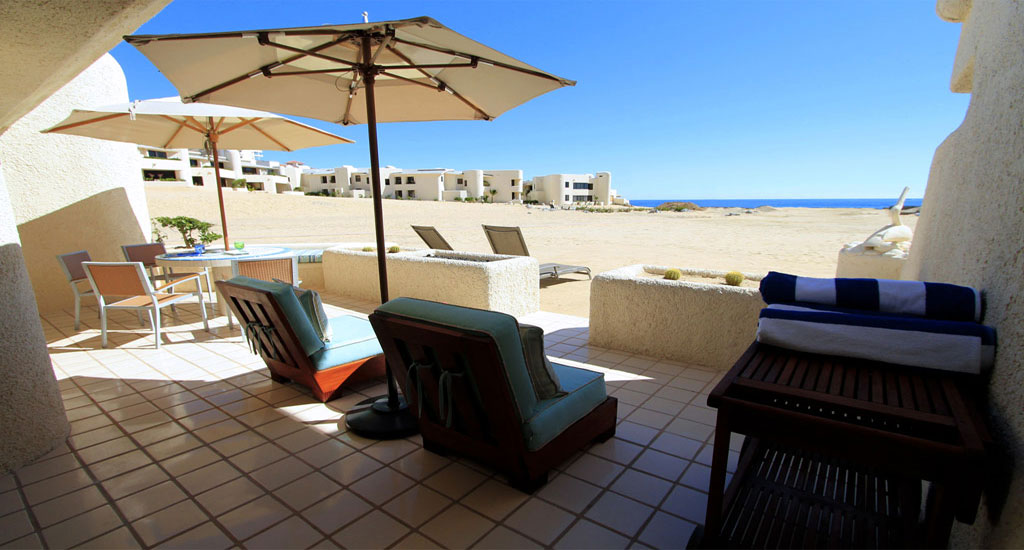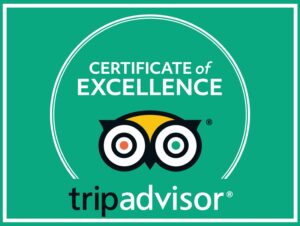 Terrasol Beach Resort
250 reviews
Very Good 4 out of 5
"Certificate of Excellence"
"Best condo!"
"Best concierge!"
"Turtle's Crossing" Remodeled Ocean-Front 2BR
Condo #169
OUR CONDO:
A unique single-story, "Ocean-Front", newer Terrasol phase 2 condo
This unit has a large deck that extends from the living room to the master bedroom.
Located 50 meters to the pool and another 75 meters to ocean.
Is tastefully furnished with authentic Mexican craft and modern artwork, comfortable and tasteful furniture and tables, stunning wall hangings, planters, crockery, and wall cabinet-credenzas
Sleeping arrangements include 2 large Master BR's, both with large king-size beds.
48 inch Samsung satellite TV
Large rain showers in both bathrooms
Sleeping capacity: 4 people only
The kitchen is open-plan, very large, with a view to deck, beach and ocean, modern and fully-equipped, with a bar area
Washer Dryer in unit
Dimming and recessed lights as well as mini-split AC's throughout the condo
All of our condos are "non-smoking" indoors – you are welcome to light up on the outside decks, with doors closed
On the large deck we have a gas BBQ and fireplace for evenings in the winter.
CONNECTED:
WI-FI: password-protected Secure Internet Access.
SATELLITE TV: We have a Flat-High-Def Screen TV, with hundreds of channels, feeds from East & West Coast.
PHONING: With WI-FI, if you download SKYPE onto your Laptop or iPhone, you can phone free to friends & family.
* If you need more rooms we can accommodate you with another of our very close units.
*THE MORE NIGHTS YOU BOOK, THE LOWER NIGHTLY RATE YOU GET!
Rates (in US$):
Seasons
Jan-May: $375/night, $2595/wk, 2 wks for $4895 and 4 wks for $9295
June-Sept: $325/night, $2195/wk, 2 wks for $4195 and 4 wks for $7895
Oct-Dec: $395/night, $2695/wk, 2 wks for $5195 and 4 wks for $9895
Xmas & New Year Weeks: $3995/wk, [Dec 19-20 to 26-27 and Dec 26-27 to Jan 2-3]
Terms
SECURITY DEPOSIT: Most Vacation Rental Owners require this – we DO NOT
PAYMENT: 100% Deposit with reservation
CREDIT CARDS: Through PAYPAL [secure site] by MC, VISA or AMEX
RENTALS UNDER $1,000: 100% of rental monies due with Reservation, not 50%
VRBO now levy you, the renter, almost a 10% "VRBO Service Fee" – we DO NOT!
HOMEAWAY now levy the Condo-Owner a 3% "Transaction Fee" – which they will most likely pass on to you, the renter, we DO NOT!
On Check-out, renters pay the Terrasol Resort, a "Nightly Resort Fee"

1-2 ppl:  $17.50, 3-4 ppl: $22.50, 5-6 ppl: $27.50, additional ppl:  $5.00
Note: Until confirmed, rates are subject to change without notice.
Reviews

"Another GREAT trip to Cabo at Terrasol"
Guest: Sheryl W.  Stayed: December 2019
View the full review on Trip Adviser
Booked again with Craig Harrison for another quiet, relaxing Christmas vacation at Terrasol…this year in #169, Turtles Crossing. Lower level, 2 master unit with updated kitchen and great decor. Loved having the sand right off our large patio with a 30 second walk to the pool and a 60 second walk to the beach. We grilled out several nights and even entertained friends for Christmas dinner…plenty of room for everyone.
Our favorite part of Terrasol is the ability to walk to the marina and all around town without having to hike the hills of Pedregal. The laid back vibe is great for us, as our daughter is grown, so we spend our days reading on the patio/deck and whale watching…which is great anytime between Dec and April.
Looking forward to Christmas 2020 when we'll book a 3 bedroom unit and expect perfection again!

"What a perfect place to unwind"
Guest: Journey423359  Stayed: July 2019 Trip type: Traveled as a couple
View the full review on Trip Adviser
We stayed for 1 month at this amazing condo.
The location and layout was perfect. What a perfect place to unwind. The photos tell it all from entering this wonderful place you relax and get away from the real world. The sound of the waves , the comfort of the apartment are amazing…. 2 master suites a terrace directly on the sand. 2 Barbecues. Amazing staff and a 2 minute walk to the beach cafe. We did not want to leave. What a very special condo. The negative review on your site needs to be removed this is totally unjust. We will return to Turtles Crossing in 2020

"Stunningly beautiful condo, with outstanding Ocean views"
Guest: RJ & SL Stayed: June 2019 Trip type: Traveled with family
View the full review on Trip Adviser
Terrasol and Turtle's Crossing were everything that was advertised and more!   Stunningly beautiful condo, with outstanding Ocean views, the swim up bar made us happy pretty much every day, Terrasol is so quiet & relaxing for that decompression from "real life" yet the walk to the marina & town for a little action is literally 5-10 minutes !!
Working with Craig Harrison was fantastic, smooth with no issues to frustrate us on our vacation.   As a matter of fact everything was so smooth, we didn't have to reach out even once for anything ….. it was ………………. perfect!

"The Most Amazing Place In Cabo"
Guest: JoAnna Stayed: April 2019
We've been to Craig's properties in Terrasol multiple times and still can't wait to get back as soon as possible. You leave truly feeling refreshed. The condos are all so well kept, the grounds are meticulous and the customer service at Terrasol is incredible. The private beach is quite frankly one of the most beautiful beaches I've been on. You never worry about needing anything due to the fact you are steps from stores, groceries, restaurants and the marina. Thanks Craig for always being attentive to anything we may want or need. We'll be back soon.

"I want to go back to Terrasol !!"
Guest: Sandy T. Stayed: April 2019
I recently stayed at Terrasol (Unit 169) when myself and 3 of my girlfriends visited Cabo. What an amazing trip! It was relaxing and the condo and entire resort was nothing short of spectacular and meticulously cared for. The unit itself was clean and plenty big enough for the 4 of us girls…and we LOVED the firepit. We spent a lot of time at the pool, enjoyed beautiful sunsets and even saw whales! The staff were friendly and always helpful. I can't wait to go back!

"Terrasol Condo absolutely is top notch~ in love with it"
Guest: jrugg2018, Stayed: February 2018, traveled as a couple
We go to Cabo every year for 8 weeks, we always stay at Terrasol as it has everything at you possibly need for an amazing vacation Over the years we have rented 6 different condos but this year we hit the jackpot! it is so beautifuly decorated, beachfront, amazing bed!! Please check it out you will love it LISTING #683962 – they call it "Turtles' Crossing" !!
Room Tip: Terrasol is quiet at nite so not good for partiers at all

"Beautiful Condo at Terrasol!! Fantastic vacation!!"
Guest: drea389, Stayed December, 2017
We rented VRBO #683962 early December 2017 and it was the loveliest condo we've seen at Terrasol in 20+ years. The owners and manager are super friendly. Everyone was helpful. The condo is fully facing the beach and ocean with nothing blocking the views. It's clear the owners love to cook and actually live in their condo part of the year as it's very thoughtfully designed and well-stocked. Everything looks new and works properly. The unit is very well appointed, bed is comfy, shower is really nice with plenty of hot water. It's great to have a washer/dryer in the unit; that allowed us to only pack carry-on luggage which made for a swift transit upon arrival at the airport.
We spent many relaxing hours lounging on the terrace watching the ocean, reading books, enjoying our morning coffee. This unit is perfectly situated between the two pools at Terrasol so within just a few steps you can relax in the pool with the swim up bar and visit with bartender/manager Mario or you can relax in the larger pool, swim laps, and pretty much have it all to yourself. The description of the condo and photos on its VRBO listing are completely accurate. We enjoyed our vacation so much we booked again before we even left the condo! We highly recommend this unit.

"Unit 169, Turtles Crossing is amazing"
Guest: Chad Hagen, Stayed March 12, 2017
We spent a week in Cabo, staying at Terrasol resort, in unit 169, "Turtles Crossing". What a spot. The pictures of the unit are true to life, the position of the unit is excellent to access the pool, has all the amenities you need, and is walkable to Cabo for restaurants, activities, coffee, etc. We loved that we had a quiet, peaceful place to stay, yet could visit the pools next door at Playa Grande, and enjoy their happy hour.
Breakfast and lunch at the Terrasol pool restaurant was simple and delicious with fresh ingredients. Front desk staff were very helpful and informative. Craig, who owns unit 169 was super quick to respond to all questions, and booking was easy. We walked into Cabo every day to eat dinner, as well, to pick up coffee and even to a Dairy Queen. The gym at Playa Grande was easy to access, it has treadmills, elliptical machines, free weights and weight machines, is clean and was not busy in the mornings. We will be back here for sure, it was a super easy place to spend a week.

"Terrasol – Look no more. This is your place !!"
Guest: Ron K. [Emerald Hills], Stayed November, 2016
I have stayed at big hotels and over the hill in the big condo complex whose name I won't say. Forget it. If you want the ultimate in quiet, on the sand experience, this is your place. If you want the loud DJ's or the sterile Marriott like experience, go for the others. Terrasol beach has the best of both worlds. You are on the beach on the Pacific side, which is the beautiful side vs. being in the bay. Why is it better? Because you get to look the endless horizon. And sunsets. Because you don't stare out and see nothing but cruise ship, which is the case if you are staying at most hotels in town. The problem with the Pacific side usually is you have to cab over the hill to town. Not a big deal, but a deal none the less. The solution? Terrasol.
Because of the location you can go out of the complex, and you are in the middle of everything. The complex was built in the late 80's. I rented from Craig Harrison who bought many of these units (13?) and rents them out on VRBO. When you call Craig, he is usually on the golf course. Before you become a hater, the guy is great. He redid his condos using the best materials, in the case of 169 Turtle Cove, Italian marble. He used a decorator and did a top notch job with appointments. So the place exceeded expectations by far. I hate getting somewhere that was hyped and you walk in and go "oh". This won't happen. #169 is right on the sand.
I am the type that likes fresh air, and I leave the windows open all the time. At night I felt safe. There were was no sense of any crime or vagrancy at all on this beach. 169 is set back a touch from the ocean yet offers an ocean view when you kick back on the couch or sit having coffee on the patio. IF you are tempted to call your buddy at home and tell him to sell your house (this will happen, trust me on this), Craig and his wife it turns out are big realtors in Cabo. Check out their website. On Craig, a couple things. First, you have to know I am a pain in the a–. I made changes to a solid reservation, I seem to notice things that don't work everywhere I go. I guess you could say I am a bit of a perfectionist. Craig is a cool customer. He makes changes, hammers out any issues and has the great staff at Terrasol beamed in to handle it instantly. So don't be a hater because he has the life you want. Craig does send an extensive instruction list to you with his recommendations. Read it. It has everything you will need to know. He helps you find good local vendors who will give you

"Amazing Stay At The Terrasol!!!"
Guest: Darren A., Calgary – Alberta, CA, Stayed May, 2015
After spending a week at The Terrasol, we will definitely be returning to this property for future vacations. The property is located on a magnificent stretch of beach with breathtaking waves and views of Los Arcos that will last in your memory forever. If that wasn't enough, Terrasol is also conveniently located within a few minutes walk of the downtown marina and shopping/restaurant district giving you the flexibility to enjoy all that Cabo has to offer – the amazing beaches and fishing along with the wonderful restaurants and crazy nightlife.
Unit 169 was simply amazing with really everything you could ask for in a rental property. Large, spacious, bright and airy with room for a very large family or a few couples, this unit incorporates modern design and fixturing throughout including a complete, spacious kitchen, a large open living room with flat screen TV and stereo, two beautifully appointed bedrooms with large washrooms containing massive tile shower units. Best of all, the unit comes with a large outdoor patio/deck area with deck chairs and tables that make lounging in the hot sun during the day or in the cool ocean breezes at night a true delight. The deck includes a gas BBQ for cooking and a wonderful outdoor gas fireplace that provides an ambiance like no other while relaxing in the evening listening to the waves hit the beach only 100 yards away.
The unit walks right out onto the large sand beach and is literally steps away from a large, new pool that looks out over the ocean and maybe a minute away from a second palapa-style pool that is ideal for families and those needing a drink or some food while sunbathing.
Booking this amazing unit was incredibly simple by contacting Craig Harrison and his wife. Their website provided lots of real photos of the unit and the property and they responded to our enquiries about the property within minutes of our emails. Their service was first-rate, professional, informational and very friendly. We were very impressed with their assistance during the booking and with their help while we were in the unit. Craig was able to easily provide references for transportation, rental vehicles, day excursions, restaurants, nightclubs – you name it!
All in all, we were super impressed with our stay ay Unit 169 at The Terrasol and with the Harrison's rentals and we definitely will be returning to The Terrasol the next time we book a vacation in Cabo.
rentals@thecaboharrisons.com

"PARADISE!"
Guest: RKE – Cleavland, OH, Stayed April 24, 2015
We just spent one week at Terrasol in Unit 169, Turtles Crossing. This is the 2nd time renting in Terrasol though Craig Harrison. (We have also rented 2 other times through Craig Harrison at another location)
Unit 169 in Terrasol is absolutely beautiful. It is beach front, with 2 large bedrooms, toes in the sand right off the patio. The decor is stunning, aqua and white wash, perfect for a beach condo. The kitchen is fully equipped with pots, pans and dishes. Also plenty of bath towels and beach towels. We loved the fire pit on the patio in the evenings and the barbecue was great for the nights we did not want to go into town to dine. Terrasol is a gem, the property is beautifully maintained. Pools are clean and the Palapa bar has great food and drinks, very cheap. The front desk staff and the maintenance staff are amazing. They are always willing to help with any problems. The best part of Terrasol is that we were away from the craziness of Medano beach, but it was a short walk when wanted to go there.
We love Terrasol and its peacefulness on the Pacific, and will return very soon. Renting though Craig Harrison is easy. His units are well maintained. You get what you pay for. Craig lives in Cabo so if there are any major problems, he is close by to assist. … A definite plus!
rentals@thecaboharrisons.com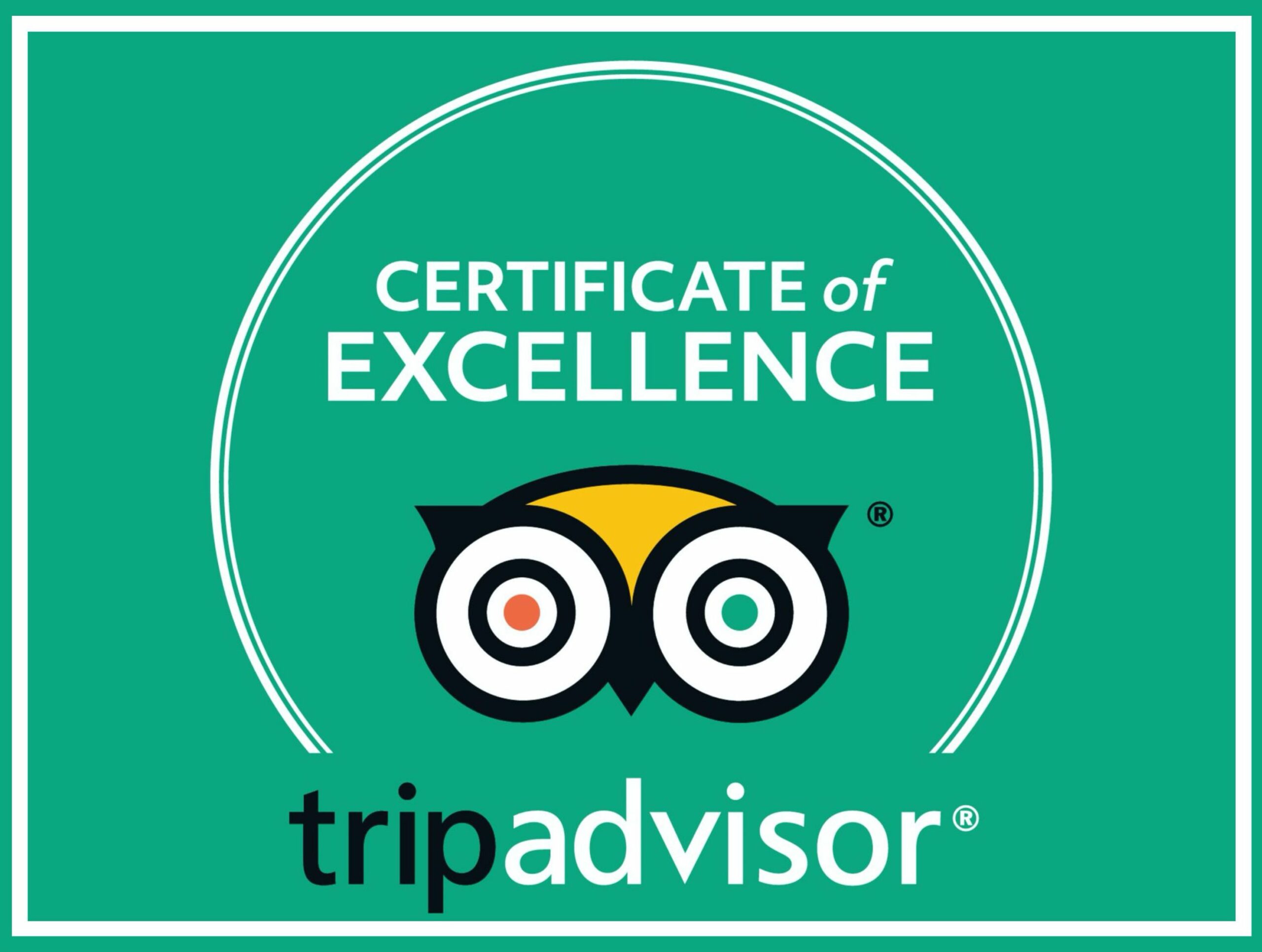 TERRASOL BEACH RESORT
Photos of Terrasol Beach Resort
The Terrasol Beach Resort in Cabo San Lucas is perfect for both couples and families.
We have 1-bedroom, 2-bedroom and 3-bedroom oceanfront condos available for parties of all sizes.
Groups: Book Early to get the dates you want.