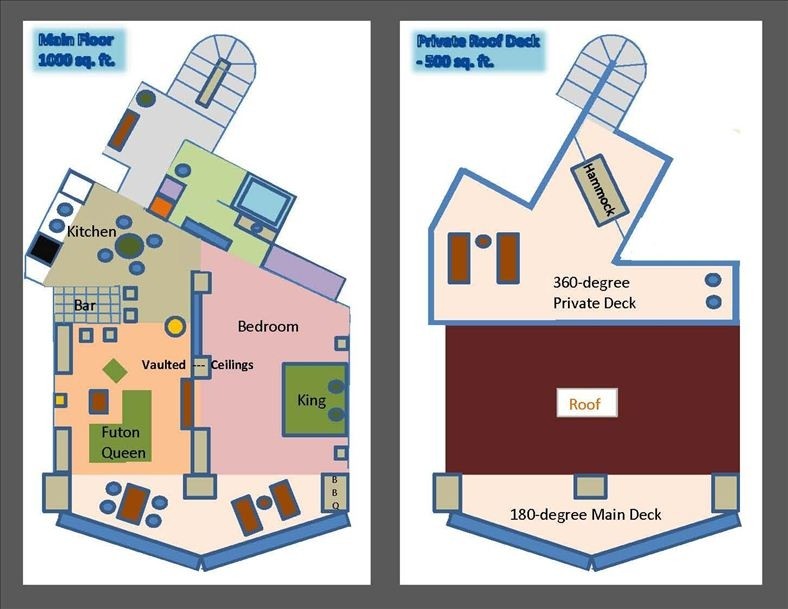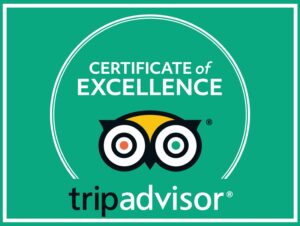 Terrasol Beach Resort
250 reviews
Very Good 4 out of 5
"Certificate of Excellence"
"Excellent Resort"
"Great location"
By far "The Largest" Terrasol 1BR condo – 1500 sq. ft.
Condo #236
Large Main Deck, 360-degree Private Roof Deck [the only one in Terrasol]
OUR CONDO:
Is deluxe – furnished with authentic Pueblo Mexican craft from wrought iron main and roof-deck furniture and tables, wall hangings and rugs, planters, crockery, and wall cabinet-credenzas.
Sleeping arrangements include a king-size bed, a queen sofa hide-a-bed in the living room.
Sleeping capacity: 4 people.
The modern kitchen is large, open and fully-equipped.
We have a Gas BBQ on Deck.
All of our condos are "non-smoking" indoors – you are welcome to light up on the outside decks, with doors closed.
PRIVATE ROOF DECK:
We own the only roof-deck at Terrasol, over 500 square foot, with stunning views in all directions, town/marina, sunrise, sunset and the Pacific/whales.
You can eat under the stars on wrought iron glass table.
CONNECTED:
WI-FI: password-protected Secure Internet Access.
SATELLITE TV: We have a Flat-High-Def Screen TV, with hundreds of channels, feeds from East & West Coast.
PHONING: With WI-FI, if you download SKYPE onto your Laptop or iPhone, you can phone free to friends & family.
* If you need more rooms we can accommodate you with another of our very close units.
*THE MORE NIGHTS YOU BOOK, THE LOWER NIGHTLY RATE YOU GET!
Rates (in US$):
Seasons
Jan-May: $250/night, $1695/wk, 2 wks for $3195 and 4 wks for $5995
June-Sept: $220/night, $1450/wk, 2 wks for $2595 and 4 wks for $5095
Oct-Dec: $250/night, $1695/wk, 2 wks for $3195 and 4 wks for $5995
Xmas & New Year Weeks: $2495/wk, [Dec 19-20 to 26-27 and Dec 26-27 to Jan 2-3]
Terms
SECURITY DEPOSIT: Most Vacation Rental Owners require this – we DO NOT
PAYMENT: 100% Deposit with reservation
CREDIT CARDS: Through PAYPAL [secure site] by MC, VISA or AMEX
VRBO now levy you, the renter, almost a 10% "VRBO Service Fee" – we DO NOT!
HOMEAWAY now levy the Condo-Owner a 3% "Transaction Fee" – which they will most likely pass on to you, the renter, we DO NOT!
On Check-out, renters pay the Terrasol Resort, a "Nightly Resort Fee"
1-2 ppl:  $17.50, 3-4 ppl: $22.50, 5-6 ppl: $27.50, additional ppl:  $5.00Note: Until confirmed, rates are subject to change without notice.
Reviews

"The Unit will Not Disappoint "
Guest: David M.   Stayed January 2019
View the full review on TripAdvisor.
This is a privately gated, high end development at the tip of the Cabo peninsula with it's own private beach and restaurant. First checking in, you see the beautiful ocean views and feel the warm tropical breezes.
The unit will not disappoint- beautifully outfitted and well furnished, it is a pleasure to stay there. Well maintained with high end finishing, it has beautiful inside and outside space to just relax and soak in the atmosphere.
It is a quick one minute stroll to the two swimming pools, one with swim up access to the bar and restaurant. Mario has run the restaurant for a quarter of a century, and it shows. The food is first class, the blended drinks are fresh and superb, and the prices are the most reasonable of all the beach front places. There is no need to get off site, but if you do it's only a five minute walk to the nearest store where the locals get there light produce, supplies and beer. A few steps further, and you are in the marina and can enjoy the stalls, the sights of the harbour, or venture into the village where there is amazing and varied dining and shopping.
During our stay we were spoiled by an abundance of sea life, There were daily swimming whales, even baby turtles hatching and making there way to the water. The bird life is as amazing as the sea life, with no shortage of exotic terns and pelicans. Overall, highly recommended.

"It Doesn't Get Better Than This! "
Guest: Elizabeth S.    Stayed January 2019
We've been going to Cabo for the past 30 years and finally found our perfect place to stay in Unit 236 at Terra Sol. The apartment is well designed, recently renovated with new furniture and appliances, and has a wall of sliding glass doors onto the main balcony. We spent hours watching whales, manta rays, cruise ships coming and going, fishing boats, and fireworks at night. The private
upper deck gives you territorial views of the marina, "town," Medano Beach as well as the Pacific side.
We were in Cabo for three weeks and have already booked for next year. in addition to the uniqueness of Terra Sol and its staff (Esther and Mario especially) it is the owners Craig and Lori that will bring us back. My husband had just had two heart surgeries and when I called Craig one Sunday morning to ask him about the ER in the new Hospiten, his response was "I'll be there in 5 minutes." He was. He took us to the ER while calling his heart surgeon enroute!
He got us checked in and returned to see if we needed anything else…
Thanks to his help we were able to relax amidst the beautiful gardens of Terra Sol, swim in the two pools, have drinks and lunches in Mario's Palapa, walk the beach and watch the boats coming out to see the sunset. Evenings were spent walking to some of our favorite restaurants: Salvatores, Mi Casa, In Vita Bistro, Romeo & Juliette, Solomons and The Office.
Life is good at Terra Sol.

"Fantastic stay at Terrasol 236!"
Guest: Brian Oldham    Stayed April 2019
We have stayed in the Harrison's units before at Terrasol. They are always top quality and Craig is simply wonderful to work with. He is always very accommodating, offers great suggestions and works with your schedule and requests. We will definitely be returning to Cabo again and will be staying at Terrasol in one of the Harrison's condo's.
The unit we were in this time, was Unit 236, has two amazing decks, in fact it is the only one with a roof top deck in the entire complex. My wife and I watched the whales for hours off the decks. The views are unparalleled. We really hated to come back home.

"It Doesn't Get Better Than This! "
Guest: Elizabeth S.    Stayed January 2019
We've been going to Cabo for the past 30 years and finally found our perfect place to stay in Unit 236 at Terra Sol. The apartment is well designed, recently renovated with new furniture and appliances, and has a wall of sliding glass doors onto the main balcony. We spent hours watching whales, manta rays, cruise ships coming and going, fishing boats, and fireworks at night. The private
upper deck gives you territorial views of the marina, "town," Medano Beach as well as the Pacific side.
We were in Cabo for three weeks and have already booked for next year. in addition to the uniqueness of Terra Sol and its staff (Esther and Mario especially) it is the owners Craig and Lori that will bring us back. My husband had just had two heart surgeries and when I called Craig one Sunday morning to ask him about the ER in the new Hospiten, his response was "I'll be there in 5 minutes." He was. He took us to the ER while calling his heart surgeon enroute!
He got us checked in and returned to see if we needed anything else…
Thanks to his help we were able to relax amidst the beautiful gardens of Terra Sol, swim in the two pools, have drinks and lunches in Mario's Palapa, walk the beach and watch the boats coming out to see the sunset. Evenings were spent walking to some of our favorite restaurants: Salvatores, Mi Casa, In Vita Bistro, Romeo & Juliette, Solomons and The Office.
Life is good at Terra Sol.

"Another Great Stay at Terrasol"
Guest: Sue C.    Stayed November 2018
This was our second stay at Terrasol Beach resorts. This time we brought our family with us. We rented units 250 and 236. This was an excellent combination for 3 couples. Unit 250 with 2 master suites facing the ocean makes everyone feel like they have the best room. Unit 236 is a nice compliment with its fun roof top patio for sunset gatherings. We love that the condos make you feel like you have the comforts of home, with a bunch of extras. We began everyday with a sunrise beach walk. Not only is that breathtaking we also got to enjoy the hatching turtles making their way to the ocean. An amazing memory. We enjoy the pools, and having a restaurant on site is a nice option for lunch and cocktails. We also rented the fire pit one of the evenings for a fun night of acoustic guitar and visiting. We appreciate the staff at Terrasol, Carlos and Esther are quick to meet your every need. We used them for all of our reservations and excursions. We even had Carlos pick our Anniversary dinner restaurant and we were very happy with choice. Craig makes the reservation process amazing he easily make the process of 3 couples paying. He thinks of everything to make your experience the best. He even allowed us to stay in our room on departure day a bit longer so our fish could stay in the freezer. We truly enjoy there is no vendors on the beach and no pitches that we are bothered with. I could go on, we refer Terrasol to our friends and we will be back.
Ask Sue C about Terrasol Beach Resorts:   22.sthomas@gmail.com

"Amazing Views, amazing service"
Guest: Nikki M – Stayed October 2017, traveled as a couple
We stayed in unit 236. We rented straight through the Harrison's rather than using VRBO. The response time was no more than an hour for each request or email we sent.
The unit: stunning. Perfect location and equidistant to each pool. We only went to the one with the pool bar but the other one always looked peaceful and relaxing. The unit is really pretty and sort of Old Spanish style with beautiful tiles and pottery all over the condo. The bathroom is huge with a super deep tiled tub. They have a washer and dryer with a full kitchen. We didn't use it as much as we would have liked (were there with other people in another unit. but we had everything we needed. The patio is stunning with views of the Pacific from both the bedroom and also the living/dining area. There is an upper deck on top of the unit which has a hammock and a sun deck type thing with a foam mattress you can lay on to get sun. Unit was gorgeous.
Location: it's about a 7 minute walk to the middle of the marina where the restaurants are. We used the OXXO a couple of times and that's even closer. Wear comfortable shoes as it has a couple hills. We went fishing one day, snorkeling another and on the atvs another. Being on the Pacific side we got the best of both worlds. It was much quieter than an all inclusive which is what we were looking for. But at no point did we feel we were too far from anything. We used Manta for Snorkeling and they are a short walk. Great company. There is TONS of beach on the property. We didn't go in the water there as the waves were very rough. But you could walk down in the early morning and watch the turtles hatch. On the top deck, you could see and hear the marina on one side and the Pacific Ocean on the other side. Unique spot and we loved every minute of it.
We ate at several places we loved. Solomon's Landing was delicious and had a super chill vibe to it. Great food and better Paloma's. El Coral cooked the fish we caught on our fishing trip. We caught 9 Dorado (mahi) and one marlin. Maria is great for lobster. And if you're just looking for a drink we like the Jungle Bar with Kendra. We stayed away from the touristy spots like Wabo and Gigglin Marlin…not something we are into. But they were always packed with people and looked like fun. Captain Tony's was good for apps and had a live music the night we went. Highlight of our trip (same as last year) was our trip to Todos Santos. We rented a car from Terrasol ($50/24 hours) and drove to TS. Worth the trip and had the best margarita and best ceviche of our lives at Tequila Sunrise across from Hotel California.
Overall: was an amazing trip. We had a couple of issues with the condo, but nothing that held us up too much (light bulb out, ac leaked) but the Harrison's and Terrasol were on top of it so fast it was hard to complain about it. I will 100% rent from the Harrison's on my next trip to Cabo. Thank you for everything Craig and Lori.

"My new favorite place in Mexico"
Guest: jchristonfldmn – Stayed January 2017, traveled as a couple
This was our first trip to Cabo. I spent a lot of time finding a place that would be quiet yet close to the action if we wanted it. This is the place! We rented unit 236 from Craig and Lori and look forward to going back to the same unit. It had everything we wanted and more. The deck was huge with a place to lounge as well as a table where we had breakfast and lunch. There was also a grill out here.
We had many whale sightings here so make sure to bring your binoculars in January! There was a bonus deck with this unit on the rooftop where you could again lounge in the sun or nap on a mattress. The rental itself was very large and spacious. It had a nicely supplied kitchen, super comfortable bed, and a very large bathroom. These are all important to me. We walked nightly to dinner either in the marina or in town. We also walked to Medano beach a couple of times to have a few drinks and see all the action. I am not a huge fan of all the beach vendors in Mexico but if you like them you can find them here. Lots of action and noise on this beach!
Which brings me back to Terrasol. We spent many leisurely afternoons at one of the 2 pools. The margaritas made at the poolside restaurant were the best in town! It was very quiet and relaxing at the pools here. The weather while we were here was very comfortable. Coming from MN we really enjoyed the sun every day as well as the warm days and cool nights. Craig was very responsive with anything we needed for the rental unit while we were there including bulbs for light fixtures and fixing the satellite TV.
The front desk staff were super helpful with reservations or any questions we had about the area. Everything about this trip from my first questions after finding this property online to our departure was smooth! We are already talking about our return trip next year and will do everything the same. We may have to try some new restaurants because there were too many recommendations for us to hit this first time here.

"Perfect stay in Units 236 and 167"
Guest: CindyCOct2012 – Stayed November 2016, traveled with family
We rented Units 167 and Unit 236 at Terrasol for two weeks in November 2016 and my family and I are extremely happy with that decision. Highly recommend both units. We will be back!
We loved that Unit 167 had no stairs and we could walk right out of the unit onto our large, private patio for our morning coffee. It was quiet and peaceful, making us feel like we were in our own world but a leisurely 5-7 minute walk to downtown and we had great shopping, restaurants & a lively nightlife of clubs and bars.
Unit 167 was spacious and well equipped so we could cook our own meals and eat inside the air conditioned unit or sit outside on the patio, and cook on the gas barbecue. We loved having breakfast at the Terrasol beach restaurant. Mario and his team made the greatest pancakes with his secret ingredients of pineapple juice and coconut milk. At $6.00 USD it was tremendous value.
The second unit our family was in was Unit 236. It was the only unit at Terrasol with a fantastic rooftop deck. They would sit for hours watching the fishing boats, and smaller local boat traffic off the marina side view and, cruise ships pass by on the ocean side. In addition to beautiful sunsets, they could see the evening lights of Cabo from their rooftop.
Every night they would walk down to the ocean with a glass of wine and then head back to their unit to sleep with the windows wide open. They loved hearing the sound of the ocean and having a quiet dip in the pool all to themselves. The unit is bright and cheery.
The unit owner "Lori" gave us great ideas of things to do and restaurants to check out and "Craig" was incredibly informative through the Reservation-process

"Terrasol Beach Resort feels like a Private Island l"
Guest: Viktoria Langton, Vancouver, BC – Canada    Stayed March, 2016
We had such a stress free and wonderful holiday at Terrasol Beach Resort just minutes from downtown Cabo San Lucas. We booked with a great friendly guy called Craig who is originally from South Africa and a golfer. He was super helpful with all our fishing and golfing questions. Our beautiful rental suite, unit 236 with it's very own private Roof Deck, was open, light & breezy and had every comfort that we needed. We swam all day in the huge swimming pools and our views of the oceans were beyond magnificent from both the main and roof decks.
The resort feels like a private little island. What we also loved was how close the resort is to the centre of Cabo. We felt no need to rent a car which always makes a holiday so much calmer with no parking, taxis, worries etc. We loved our holiday and will return again next March. We have already booked our dates for next year !!

"Amazing Terrasol"
Guest: Gary and Mauree, Windsor England    Stayed Nov, 2015
Just back from an amazing 11 nights stay in 236 Terrasol. We loved the large terrace , a sun trap all day. It had a huge lovely soft and comfortable bed. The AC cooled the place down in minutes when you needed it. The couple of minor problems we had were sorted out quicker than you can say ballyhoo to a Rooster Fish !!! By the friendly staff. The roof terrace was fantastic especially watching the fishing boats coming back into the marina in the afternoon showing their flags indicating their catch from the sea of Cortez or the Pacific (Bimo's required.) The beautiful beach is right there and the swimming pool is on the beach too. There is another pool by the bar restaurant. Sit and drink Margaritas while in the water …….. and Mario and his staff will cook the best chicken/beef Fajitas in Cabo. Love to all the staff at Terrasol.

"Wonderful Quiet Place To Stay Near Town"
Guest: Denyse and Chuck Campione    Stayed May, 2014
My husband and spent our first week at an all inclusive resort closer to San Jose Del Cabo and after much drinking and eating…….oh and did I mention drinking, we wanted to now spend a quiet week alone together at a Condo that was close enough to town to walk to when we needed to take a break from the quiet. Well Terrasol fit the bill. Although we rarely left the condo, the few time we did, it was only a 5 minute walk to the Marina and wonderful restaurants.
My husband and I travel the world and it doesn't matter how amazing the accommodations I book for us, it usually takes a few hours for him to adjust. After a few hours (or a day) he decides that it's okay, but the minute he walked into this lovely Terrasol Condo (Unit #236 with Private Roof Deck), I could hear him saying that he loved it this place.
We did most of our own cooking. The condo was fully stocked with everything we needed to prepare meals. The Walmart was a 5 minute, $14 each way Taxi ride from the condo. The Taxis are right outside the gate so no problem grabbing a taxi at anytime. The Walmart has most everything you need, but you may need to be a little creative. For instance no sweet pickles for Potato Salad, but pickle relish worked in a pinch.
We did venture out to the pool bar and restaurant a couple of times. Everything was good and inexpensive. We were there during the World Skim Boarding Competition so it was fun to watch from the restaurant area.
The staff from the front desk to the restaurant/bar and even to the groundskeepers was excellent. When we brought our groceries back to the condo, the groundskeeper came running up with his wheelbarrow and carried all of our groceries to the condo for us.
My husband didn't want to go here because the pictures on their website make it appear as if there is nobody ever at the pool, but there are more people then it appears.
Still have more of the World we want to visit, but we will definitely be back as soon as possible.
P.S. When and if you get tired of eating Mexican food, Salvatore's has great Italian Food.
Room Tip: #236. Sets back off the Beach but has two [spectacular and large] terraces that allow you to see the Ocean and the Marina.

"Beautiful resort"
Guest: Rosemary Marquis    Stayed March, 2014
My husband and I are on our 7th fabulous day in condo 236. We made our selection after doing a ton of research and have been totally happy with our decision. We booked through Craig Harrison on the VRBO website. The condo is exactly as advertised. We were amazed at the view, both from the large over-sized terrace (with an amazing view of the Pacific) as well as the panoramic view from the rooftop deck. The entire property is beautiful, flowering bushes line all of the sidewalks. The heated pool with the palapa bar and cafe is great, super cheap but tasty food.
What we absolutely loved was the location. 236 is in the first building after entering the complex, which made it incredibly handy for our daily walks around downtown Cabo and the marina. The condo is on a hill with the marina at the bottom behind the complex and the Pacific at the bottom of the hill in front of the condo. We have spent most our time at the condo on the terrace, which offers both sun and shade throughout the day.
Many of the people we met at the pool are repeat customers on a yearly basis. After chatting with several, we realized how lucky we were to rent through the Harrison's. All of their condos, they own 8, include WIFI, Sat TV, large terraces with comfy lounge furniture as well as no added resort fees. If you choose to stay at Terrasol, book through the Harrison's, you will be happy you did!
We are planning on coming back in two years (we don't like going to the same location two years in a row). We are bringing our son and his family so we will rent a larger unit, but definitely through Craig Harrison. What a wonderful trip, this was our first vacation in Mexico, we normally go to Hawaii, I think we like Cabo more! The people are much friendlier, the food is better, it is much easier to walk anywhere and it is cheaper.
We have two more days left, Craig was kind enough to allow a late checkout since we do not need to leave for the airport until 2:30. We have a ton of great memories from this vacation and look forward to sharing Cabo with our son and his family.
Room Tip: 236 is a great location for walking to the marina and downtown Cabo. The terrace is fabulous with views of the Pacific, Lands' End Mountains, the marina, Cabo and Medano Beach, sunrises and sunsets !

"Unit 236 Great Decks and Views!"
Guest: James & Sylvia O. – Portland, Oregon,    Stayed Jan, 2014
Unit 236 has a fantastic upper deck that we watched fireworks over Cabo. The unit was very clean and the pillow top bed is great. The pool, pool bar/restaurant and beaches at Terrasol are hard to beat. We were able to buy morning caught marlin two blocks from our unit! Nothing tastes better! Craig and all the people at Terrasol were the best. You can't beat the location. We will return to Terrasol.

"We had so much fun we didn't want to leave"
Guest: James O. – Pasco, Eugene, OR.    Stayed Jan, 2014
When I found the listing for this condo I was, as is my nature, very nervous that something this good could be true, but based on all the positive reviews we went ahead and booked and boy were we glad we did. First off the condo is amazing – it has a balcony with table and chairs and a private roof top sunning area too. It is totally private, with a private entrance and you really do feel secluded from everything around you. The amenities are top notch and the resort service is great too. The beach is just a few minutes walk as is the marina. Yes if you head to the marina and down town you'll meet some vendors and sales people, but the majority of them are friendly and we actually started to recognize and joke with one another after a few days. The beach is spectacular, and private, really private – which, if you have been to other beaches in Cabo, isn't always the case. A short walk, or cheap taxi ride away, and you can find some amazing dining and nightlife, while during the day you have easy access to whale, boat or fishing tours. We had a blast and haven't stopped talking about it since – so much so that we plan on rebooking very soon.

"Great place to enjoy"
Guest: FREDROSE1951 – Pasco, Washington, Stayed March, 2013
Terrasol #236 with the fantastic private roof top deck is awesome! See the ocean, beach, and sunsets from either deck of this wonderfully located condo! It's just a quick walk to the marina and many great places to eat, shop, and tour. Great spa experiences are available in resorts next to Terrasol and the excellent staff at Terrasol are always ready to assist with any bookings or reservations. Lunching at the pool side palapa is convenient, and the wait staff are very friendly, not to mention the great breakfast and lunch they serve. Daily walks on the beach are incredible! The owners, Craig and Lori are great people and wonderful to work with!
Room Tip: 236 has the only private roof top deck in the resort. Very private for sunning and viewing.

"7 Heavenly Days"
Guest: WyoDoug – Cody, WY, Stayed February 2013
7 Great Days in Terrasol 236. Terrasol Beach Resort is the perfect location. Close to Marina, Beach and downtown, yet private. The unit satisfied all of our needs. Comfy and clean with great service and all the amenities. Pool/pool bar/ restaurant is great. This is one of Craig Harrison's units. Not only did the Condo meet expectations, but Craig was of great assistance while planning our trip. He assisted with rental car, golf and the general do's and dont's of traveling Los Cabos.

"Unit 236 – Roof Top Deck"
Guest: Carol P – Charlotte, MI, Stayed November 2012
My husband and I stayed in the unit over Thanksgiving week. It was our first visit to Cabo and we both thought it was one of the most beautiful places we have ever been. Terrasol location is perfect. We walked to dinner every night and usually walked about the Marina each morning. The views from both the front deck and the roof top deck were wonderful. We never turned on the air conditioner because with just the screen doors, you can enjoy the sound of the waves to put you to sleep. Carlos was great in making dinner reservations for us as well. Always had a perfect table. We would definetly go back.

"Wonderful stay in unit 236"
Guest: neville248 – Detroit, Michigan, Stayed June 2012
Just returned from staying at Terrasol unit 236, and I couldn't be happier. It has a large balcony with great views of one of the two pools and ocean. It also has the only roof top deck in Terrasol which has beautiful views of the marina………especially at night! The unit is well appointed with everything you would need for a comfortable stay, and upon our arrival was sparkling clean. It is decorated with really cute Mexican accessories. The resort is older but is absolutely beautiful, and very well kept. It's a very easy walk to the marina and town, which can get a little crazy. It was so nice to come back to the peacefulness of the private beach of Terrasol. The owners, Craig and Lori Harrison were awesome to work with, always getting right back to me whenever I contacted them. If you stay here, be sure to make friends with Mario at the swim up bar, he makes the best margaritas in Cabo. I spent two days researching condos in Cabo. This unit is one of the best deals in Cabo!

"Fabulous"
Guest: Jennifer M – Placitas, New Mexico, Stayed November 2011
Well, we just got back home from an incredible Cabo-visit ………. we could not get into Terrasol 236 for a week [they were booked], so the owners [now friends] who have a spectacular B&B INN in Cabo as well, suggested we split the vacation – spending the first few days in their unit at Terrasol, then end off our stay at their Casa Contenta INN [see also reviews of their INN on Trip Advisor]. It is hard to imagine a nicer unit than 236, it has a spectacularly large first floor Deck, which wraps from the spacious bedroom with king bed & wonderful vaulted ceilings – to the living room – dining room, kitchen and bar area, but that's just the beginning. Take the stairs from their entrance hall up to their Roof-Deck – and you have a panoramic view of all that Lands' end offers – we even see the first whales of the season from the decks as they passed Terrasol, and watched the fishing boats leaving the marina while sipping coffee in the early am !! They apparently are the only owners with a roof deck, it's private and great, we slept on the roof [under the stars] one evening !! We love Cabo and are already planning to return ………….

"Terrasol Unit 236"
Guest: vacations101omaha – Omaha, NE, Stayed August 2007
My husband and I would highly recommend staying at the Terrasol. We rented through VRBO.com unit 236 and it was perfect. There were no hassles and the owners (Craig and Lori) had perfect advice. I would highly recommend taking their advice for transportation to and from the airport. It worked flawlessly. We loved the privacy of the beach and resort. We practically had the two pools to ourselves. We Fished 3 days and caught Marlin and Dorado (Mahi-Mahi) as well as Tuna. Brought home about 60 lbs of fish. Yum, Yum. This place is perfect for a relaxing vacation. Can't wait to go back!
Liked — Peaceful, relaxing, not crowded
Disliked — Nothing

"Terrasol on wonderful beach away from annoying vendors"
Guest: nikkih20s – Seattle, Stayed September 2006
I stayed in Terrasol in Craig Harrison's #236. Everything (with the exception of a hurricane) was wonderful. I had called Craig the day before our flight from Seattle left and he was good enough to call me back and give me info about the arriving hurricane.
Our flight out of Seattle was delayed 1 day. We arrived to Terrasol and the power was out from the hurricane and the floor was damp in some places from water coming in under the door. That was the only thing wrong with the condo the whole time we were there and that wasn't the owners fault.
The staff at the front desk were helpful whenever we needed it. The only bad thing about Terrasol as a whole was that the restaurant down by the pool wasn't open for the first 3 day's we were there but I think it was because of the hurricane. Once the restaurant did open, we had already been awake for a few hours so we had already eaten. There's 3 other large resorts on Solmar Beach where Terrasol is located and they are all within walking distance so there's food when you need it.
If your not into the whole annoying vendor thing, then staying at a resort on Solmar beach is the best thing for you. It's absolutely beautiful. The waves are very large and the current is strong though so there's no swimming on this beach. The walk to the marina is only 5 minutes and from there you can take a water taxi to Medano beach and do all the swimming you want there. While on Medano beach we spent most of our time at the Mango Deck sipping drinks and tossing around a football in the water when we got bored and hot.
All in all, I'd say that Terrasol is a good quiet place to stay. It's the only place that's fully owner operated so it's not busy at all like a timeshare place. I was in the pool by myself almost the whole time we were there. Craig Harrison was a wonderful owner to rent from. I found his rental online. Just search Terrasol Cabo.
Be prepared to get tired walking in the sand on Solmar Beach. It's deep and thick. Gives the calves a workout but you get used to it.

"Fabulous Stay"
Guest: Anon, SansCloth – CA, Stayed March 2006
My wife and I stayed in Craig Harrisons unit 236 and had a great experience. The large, 1 bdrm condo was well set up and had all of the conveniences of home. It also has a private roof top deck, complete with hammock and dining table where you can nude sunbathe, stargaze or be intimate! Very Nice!
The two pool areas are very nice and lunch under the palapa ($6.00 per person) is a great deal!
The staff was excellent. The front desk helped coordinate dinner reservations and an in-room massage. They went out of their way to make sure our trip was fantastic. By the way, the massages were very good ($55.00 per person). If you have the front desk act as your concierge, be sure to tip them at the end of your stay!
Terrasol is ideally located. You are on the beach where you can walk for about a mile. The beach (even though you are between the Playa Grande and Sol Mar) is never busy. The only drawback….no swimming in the ocean here, it's rough!
When you want to wander in to town, it's just a short walk to the Marina and many dining and shopping opportunities. Cabo Wabo was fun, Margarittavilla, Darians and Ruth's Chris hit the spot! We also did the breakfast buffet at Playa Grande which was good and took in some music at the Palapa Bar at Sol Mar…all good.
We rented a car and went to Todos Santos one day, stopping at a beach along the way. We had a wonderful lunch at Hotel California…very nice courtyard dining area! Though I'm glad we went to Todos, we wouldn't make this a regular trip.
We couldn't have been happier with our trip and look forward to returning to Cabo…and Terrasol!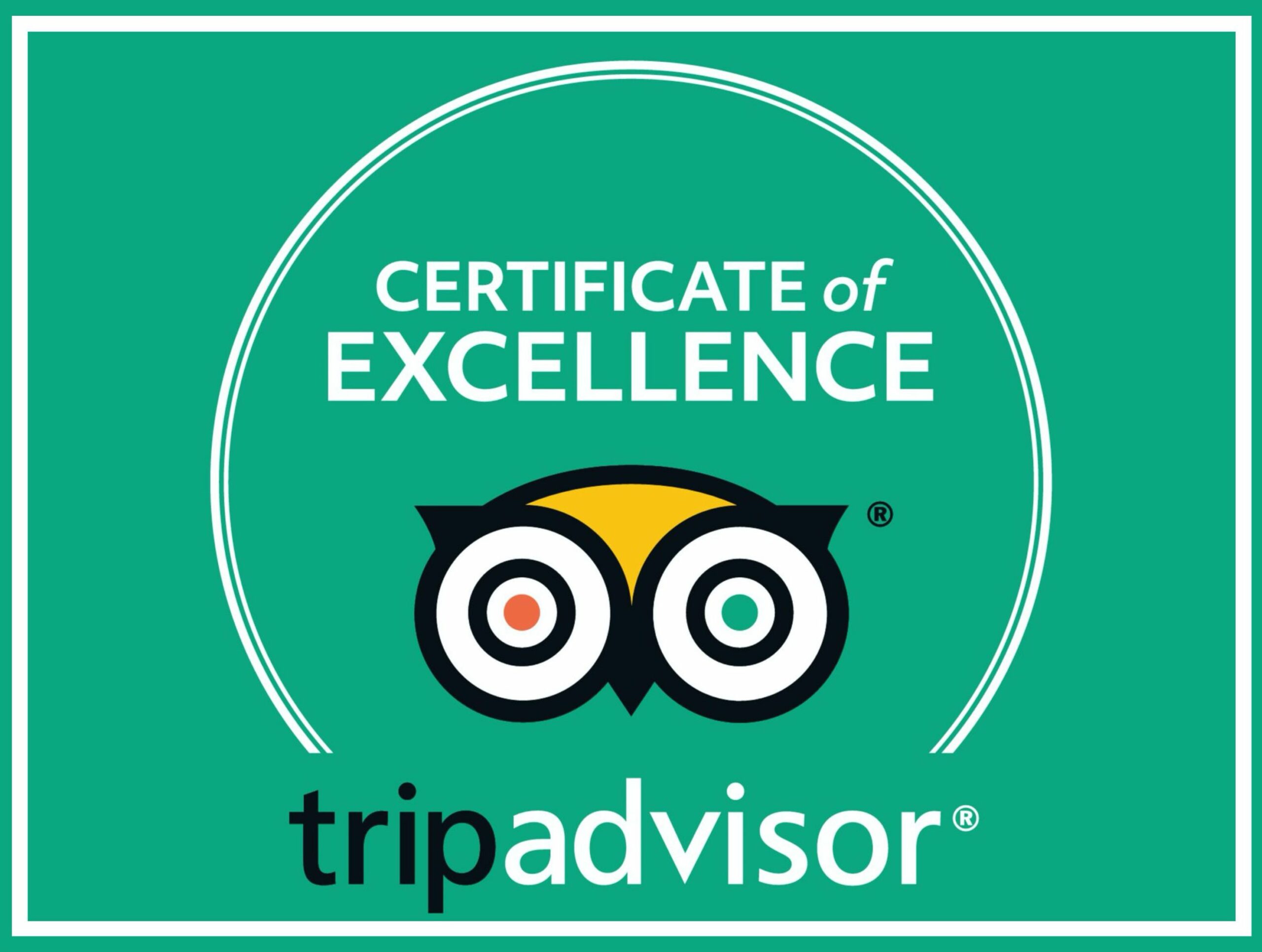 TERRASOL BEACH RESORT
Photos of Terrasol Beach Resort
The Terrasol Beach Resort in Cabo San Lucas is perfect for both couples and families.
We have 1-bedroom, 2-bedroom and 3-bedroom oceanfront condos available for parties of all sizes.
Groups: Book Early to get the dates you want.