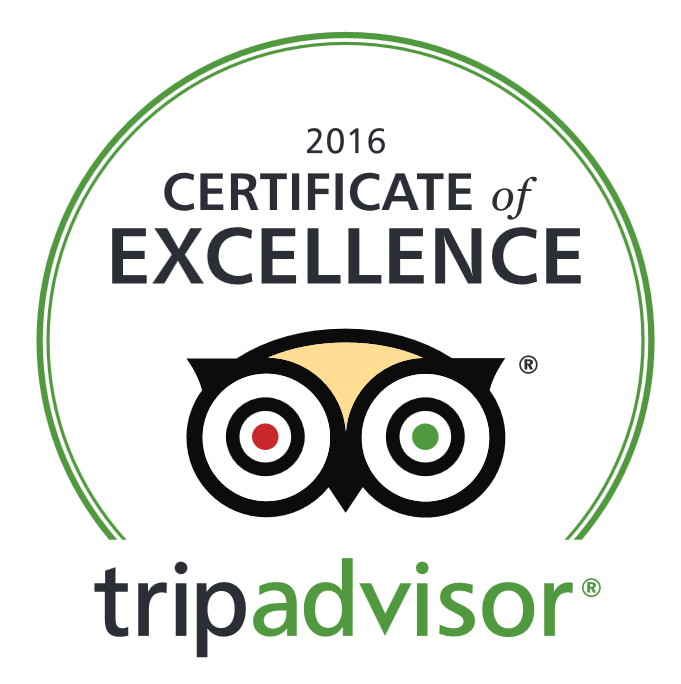 Terrasol Beach Resort
Very Good 4 out of 5
"Certificate of Excellence"
Nestled at the very tip of The Magnificent Baja Peninsula at Land's End, "literally" where the two oceans meet, on one the most expansive beaches on the entire Baja Peninsula, 1 mile long and almost 300 meters wide, is TERRASOL [which literally means "sand" & "sun"], a spectacular low-rise, low-density private, quiet and secluded resort. An exclusive enclave, TERRASOL offers privacy and tranquility, yet is less than 500 meters walk from the HEART of the bustling and quaint little town of Cabo San Lucas with its exciting night-life, cantinas, restaurants and shops, so you do not need expensive cars and inefficient taxis when staying at TERRASOL. Guests at TERRASOL will enjoy amenities including the 2 swimming pools with swim-up palapa bar and inexpensive, great quality casual beach restaurant, tennis and a modest work-out room. The famous CSL Marina is less than 200 meters from Terrasol - and you can walk around this marina, past 100's of shops, bars, restaurants and the mall - for about 3 miles! You are in Cabo, but far from the madding crowd, where by day you can enjoy the peace & quiet of TERRASOL and by night, partake of the excitement that Cabo offers to vacationers.
&nbsp &nbsp &nbsp &nbsp &nbsp &nbsp &nbsp &nbsp &nbsp TERRASOL: "GOOD MORNING!" That's not a greeting, it's a promise!
Your first morning at TERRASOL, is easy to predict. You'll wake up, and from Terrasol, look South, witness sunrise and the Pacific Ocean. The cool Pacific breeze will flow up through TERRASOL as you turn on your coffee-maker in anticipation of breakfast. Step onto your deck... fill your lungs with intoxicatingly fresh clean Pacific air. With that first breath, it's as if all the world-weariness that brought you here is washed away by the waves that lulled you to sleep the night before. In its place, a smile [the kind that starts on the inside and works outwards] and an eagerness to try something new. Scuba-diving, whale-watching, golf, fishing, or strolling along your own, private 1-mile long beach and relaxing at one of the pools, reading your favorite vacation book - in quiet solitude and in the most perfect weather on the planet!
At TERRASOL, the laws of land no longer apply. Time not only slows down, it goes backwards, like the surf rolling off our beach as it meets up with the next advancing Pacific wave. From TERRASOL, which faces due-South, you are vacationing on one of the few beaches on the planet, where you can gaze SE in the morning, SW in the evening ......... and witness the sun rising out of the ocean and 12 hours later, in equally dramatic fashion, marvel at its setting into the same ocean - during the winter months !!
Click on the first image below to see photos of beautiful Terrasol.
Washed in salt water and blown by dry desert winds, our hide-away is calm, warm, and tempting... above all, it's different and unique - it's "TERRASOL"
LOCATION IS EVERYTHING:
• TERRASOL and all our condos are built "on" the beach - 500 meters from the tip of the Baja Peninsula and 200 meters from the
West-side of the CSL Marina.
• TERRASOL has a serene "honeymoon atmosphere," secluded and private.
• Again, set apart from Cabo, TERRASOL offers exclusivity and privacy, but is still only a short 5-minute walk into town.
AMENITIES COMMON TO ALL RENTAL UNITS
Guests will enjoy the following TERRASOL amenities ....... two swimming pools with swim-up palapa bar that incorporates an inexpensive, great quality casual beach restaurant, tennis and a modest work-out room. See last 5 pictures above [click on them to enlarge] to see the Terrasol workout facility. In addition to the amenities that Terrasol have on site, our Terrasol renters frequently stroll across the beach to these resorts:
• Solmar [east]
• Playa Grande [west]
• Finisterra [to the west, same beach]
• Capella Resort [to the west, same beach]
It takes 5 minutes or less to get to all.
Some of these neighboring resorts will allow guests to use "some" of their facilities [like restaurant, spa services, work-out areas], but "some not" - and it depends on the time of the year, occupancy levels etc., - if this is very important to you - you can Google them and ask, because it changes from time to time .
THE WEATHER:
• Cabo gets 6 inches of rain a year... officially a desert
• Highs of 80-degrees in the winter, 90-95 degrees in the summer, non-tropical
• Summer temperatures are tempered by the cool typically-summer Pacific Breezes
• Humidity: zero winter humidity, highest in summer - 50%
• Sunshine: over 320 days a year, unbroken!!
• Quite simply, the most agreeable year-around climate on earth
• The only desert-located Tropical resort area in the world - on the ocean
• When it's too cool-cold-rainy-humid in Hawaii, Scottsdale, Palm Springs, Florida and the Caribbean [which is "often"], come to Cabo
for the most perfect winter weather in the Northern Hemisphere !!
ARCHITECT MARCO MONROY - "Original" Terrasol Resort Owner, Designer & Builder:
• CLICK HERE to read the 2014 CABO LIVING Article on the Life of Marco Antonio Monroy Milan, renowned Architect &
Entrepreneur and one of the early Cabo-Pioneers & Visionaries. Marco owned, designed & built not only his beloved
Terrasol Condos, but also built under contract, the Finisterra [for the Coppola-Family] and The original Solmar Hotel
[for Luis Bulnes] on this stunning Lands' End Beach. Marco Monroy is a major contributor to what exists today at Cabo's
Land's End - enjoy his "Cabo-Journey", starting in the late 1960's !!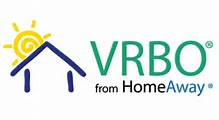 Did u know this ????
Recently, VRBO initiated a system to make more money from you, the property-renter. Essentially, they now "require" that any renter, renting a property through VRBO [and there are 100's of thousands worldwide, so do the math], must pay an additional 6% - 8% "Service Fee" - and this goes direct to VRBO [not to the Property Owner].
I knew the kids that started VRBO and the entire Category 30 years ago, David & Lynn Close from Colorado - they would never have done this, believe me. Homeaway is a huge Corporate conglomerate that controls the major share of this industry today, through many brands, in my [businessman's] opinion, greed is a terrible thing - VRBO is providing no additional meaningful service to the renter [or the property owner for that matter] - for this "fee" - but you, the renter have no option !! You have to pay it.
You do have a choice, though, book through me [I would never charge this "fee"] - and my service is totally "personal" !! :-)
Depending on whether you are one couple, a couple with younger kids, a group of 6 or larger
groups requiring multiple units - we have it all, these are condos that are next to each other or below, on top of each other - steps apart - CLICK ON condos you'd like to view from the table below !!
Groups: Book Early !!