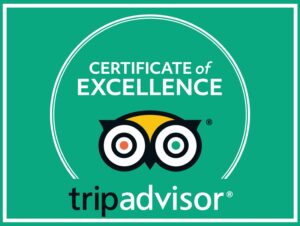 Terrasol Beach Resort
250 reviews
Very Good 4 out of 5
"Certificate of Excellence"
"Excellent Resort"
"Great location"
Fabulous Ocean-View 2BR – total re-design, contemporary & stylish
Condo #219
OUR CONDO:
Is built 'on' the beach, less than a KM from the tip of the Baja Peninsula.
Remodeled [late 2016], this unit has vaulted ceilings, a front deck – full on pool and ocean views from virtually every room.
You can walk onto beach sand within meters of our condo – 25 meters over beach to either the 1st or 2nd pool and another 75 meters to the the ocean.
Is tastefully furnished with authentic Mexican craft and modern artwork, comfortable and tasteful furniture and tables, stunning wall hangings, planters, crockery, and cabinetry.
Sleeping arrangements include 2 BR's, both with large king-size beds and bathrooms, plus 1 L-Shaped Queen sleeper-sofa
60 inch High-Def. TV
The kitchen is open, with a view to deck and ocean, modern and fullyequipped.
Washer Dryer in unit.
Dimming and recessed lights throughout the apartment.
All of our condos are "non-smoking" indoors – you are welcome to light up on the outside decks, with doors closed.
We have a Gas BBQ on Deck.
CONNECTED:
WI-FI: password-protected Secure Internet Access.
SATELLITE TV: We have a Flat-High-Def Screen TV, with hundreds of channels, feeds from East & West Coast.
PHONING: With WI-FI, if you download SKYPE onto your Laptop or iPhone, you can phone free to friends & family.
* If you need more rooms we can accommodate you with another of our very close units.
*THE MORE NIGHTS YOU BOOK, THE LOWER NIGHTLY RATE YOU GET!
Rates (in US$):
Seasons
Jan-May: $375/night, $2595/wk, 2 wks for $4895 and 4 wks for $9295
June-Sept: $295/night, $1995/wk, 2 wks for $3795 and 4 wks for $7195
Oct-Dec: $375/night, $2595/wk, 2 wks for $4895 and 4 wks for $9295
Xmas & New Year Weeks: $3795/wk, [Dec 19-20 to 26-27 and Dec 26-27 to Jan 2-3]
Terms
SECURITY DEPOSIT: Most Vacation Rental Owners require this – we DO NOT
PAYMENT: 100% Deposit with reservation
CREDIT CARDS: Through PAYPAL [secure site] by MC, VISA or AMEX
RENTALS UNDER $1,000: 100% of rental monies due with Reservation, not 50%
VRBO now levy you, the renter, almost a 10% "VRBO Service Fee" – we DO NOT!
HOMEAWAY now levy the Condo-Owner a 3% "Transaction Fee" – which they will most likely pass on to you, the renter, we DO NOT!
On Check-out, renters pay the Terrasol Resort, a "Nightly Resort Fee"

1-2 ppl:  $17.50, 3-4 ppl: $22.50, 5-6 ppl: $27.50, additional ppl:  $5.00
Note: Until confirmed, rates are subject to change without notice.
Reviews

"Paradise Found"
Stay: June 2019
I am a 48 ur old married man w a 16-yr old and 26 Our family stayed at Terrasol for 8 nights in June of 2019. My wife and I, 50-ish and our 16 and 26 yr old kids.
We rented a unit from Craig Harrison – he owns several units and manages several more. We chose unit 219 which overlooks the pool and ocean. We originally found Terrasol on VRBO, but after some research, found a better way to rent (directly through Craig). We saved a bunch of money and their rates are unbeatable for what you get!!!
Terrasol is on a QUIET beach (except sounds of waves crashing) next to two FUN hotels. (All inclusive type hotels). We feel like we are in one MEGA resort, with the most tranquil room location and view.
The kids hopped over to Grand Playa several days to play in their "super" pools. Us old folks enjoyed the peace and quiet of the Terrasol pool – which rarely had more than 4-5 people. I am sure it is busier in the high season, but Grand Playa would be too. Think of it this way, Terrasol is the adult pool, Grand Playa is the kids pool. (PS- We never received one bit of pushback using the other pool.)
The pool at Terrasol has a Palapa swim up bar and restaurant. Mario has been at Terrasol over 20 years and is awesome. There was another bartnder who was slow as molasses, but super nice. Just don't expect her to do two things at once. Felt like Hawaii. Ha.
The food was fantastic. Did not have a bad meal here. Drinks were a bit limited – some tradition tropical drinks, Margaritas and Mexican beers. If you want a GOOD beer, head next door to Playa Grande. They have an IPA on tap that is delicious. It was the only IPA I found in cabo. Terrasol bar prices were the best of anywhere.
The room was perfect. Everything we needed. Like walking in to your own condo. Although we stopped and got basic necessities, the condo had much of it. Shampoo, condiments, towels. There was even some liquor in the cabinet (we abstained from it – prefer to know 100% what is in my bottle). Pool towels are very similar to Playa Grande. You blend right in over there.
AC worked great. Needed it the first couple days. Bad!!!! But then the weather cooperated and the nice breezes that swept through the condo eliminated the need fir AC.
We fell in love with this place SO much, I emailed Craig and asked what was available for sale. He showed up the next morning and showed me a few units for sale. They are not all created equal. Craig was very specific with what I'd need to do to a couple units if he were to manage them. He doesn't want anything but the best for his renters.
The last unit we walked into (unit 117) was AMAZING!!! 100% remodeled and EXCELLENT location. Craig mentioned it would rent for a bit more than 219 because of the location (ocean view and steps from pool, but far enough away to not be badgered w the noise) and the quality of their remodel. We placed an offer yesterday and are waiting to hear back. If we get it, great. If not, we always can come back and rent.
At the end of the day, here is why you can expect: 1) more peace and quiet than the other resorts. 2) walk to marina and all the nightlife (should you want to), 3) no cab fares going up and down the corridor 3) grounds are meticulously maintained 4) most affordable food and drinks in the area (and delicious) 5) no 18-20 year olds hollering at the top of their lungs and being belligerent.
After speaking with Craig about the overall community and the HOAs approach to protecting this gem, I knew this would be my future vacation spot. That is why we want to buy. We have been going to Hawaii for the last several years and spending a fortune. Terrasol is an affordable and beautiful place where you can enjoy time with family while being close enough that individuals can do their own thing each day (except my 16-yr old – ha).
We had ZERO issues with our unit and when I reached out to Craig for info on units for sale, he was attentive, honest and straight-forward. I am a customer service fanatic at my company. And you can tell Craig is also.

"Perfect Experience in Unit 219 at Terrasol"
Guest: Edie and Paul Stulken,     May 2018, traveled as a couple
We couldn't have been happier with our trip. We stayed in Unit 219. The layout was nice and spacious, the bedrooms were large. Everything was clean and nicely decorated. Our favorite feature of the condo, by far, was the view from our deck which looked directly over the Palapa bar/pool and out over the ocean. We had the same view from the master bedroom as well as from the kitchen. The bed was very comfortable. We never felt the need to turn on the air conditioner as that unit had a constant pleasant breeze running through it since we left the sliders open with just the screen doors closed the whole time.
The quiet, quaint feel of the Terrasol was so relaxing. The food at the Palapa was very good and fresh, the drinks were perfect and everything was super affordable!
All of the staff at Terrasol were friendly, warm and helpful. The walk to downtown and the Marina was less than 10 min.
Craig was super quick to respond during the booking experience. Everything was explained very well, payment was easy to make, and I was so happy to receive the thorough list of suggestions he sent to make our vacation so much easier and more enjoyable.
We actually stayed in Unit 219 and honestly, the condo could not have been more perfect. When we opened the front sliders when we got inside the condo and we only opened and closed screen door our entire stay – that cross breeze throughout the condo was delightful.
Everything was honestly just perfect. The layout of the Unit 219 nice and spacious, the rooms were large (we only used the master). Everything was clean nicely decorated. Our favorite feature of the condo, by far, was the view from our deck which looked directly over the Palapa pool and out over the ocean. We got to wake up each day and fall asleep each night to the sound of those huge waves, and it will be an experience I won't ever forget. The bed and linens were so comfortable. The leather sofa was nice and cool to sit on when the day got a little warmer, and we never felt the need to turn on the air conditioner as that unit had a constant pleasant breeze running through it since we left the sliders open with just the screen doors closed the whole time.
We did take the time to explore some of the other units you had since they were vacant. Carlos was very helpful with that.
We are SO GLAD we chose to stay at the Terrasol as my husband's sister suggested when our plans fell through to stay at Pueblo Bonita Sunset Beach. The quiet, quaint feel of the Terrasol was so relaxing. We did visit the two neighboring Resorts (The Playa Grande," and "The Grande Solmar," and it was just a very different, vibe. We were disappointed when we ate dinner at the "Playa Grande" our last night. The food was good, but the atmosphere and service were disappointing in compared to the attention and service we received from Mario at the Palapa Bar when we dined there for our meals (which was often). The pool was where we spent most of our time and Mario's kindness, attention and warmth during our stay made it even more enjoyable. The food at the Palapa Bar was so very good and fresh, the drinks were perfect and everything was incredibly affordable!
All of the staff at Terrasol were friendly, warm and helpful. We especially enjoyed Carlos at the front desk and Mario at the Palapa bar who has been there for over 20 years, with a smile on his face every day!
We did take the quick walk (literally less than 10 minutes) down to the Marina and downtown Cabo a few times. We stopped for drinks at Agave on the marina during a particularly hot day because it was small and shaded and had a great breeze flowing through to cool us off. The owner and staff there were pleasant, friendly and conversational. We ended up going back there two more times during our stay in Cabo and they remembered us and what we'd had to drink the first time.
We only went to Medano beach one time. We took a short water taxi over there and spent an hour or so having a small lunch and drinks at "The Office." Again, Medano beach was a vastly different vibe than the Terrasol. Tons of people and vendors and more of a party vibe, which was fun, but also nice to be able to go back to our tranquil spot at the Terrasol. We do wish we would have dressed better for our venture to Medano beach. We would have thrown our suits on and bathing suit covers and flip flops so we could have gone into the water and hung out a little longer there without getting too warm. It's a very casual atmosphere and most people were dressed in bathing suits, cover ups and flip flops :-). We would have liked to have gone at least one more time, but we simply ran out of time.
We didn't leave the Terrasol very often the first several days we were there because it just felt so good to be there. Because it's a smaller resort, we got to know several of the other people staying there and made some new friends 🙂
Craig was super quick to respond during the booking experience. Everything was explained very well, payment was easy to make, and I was so happy to received the thorough list of suggestions he sent to make our vacation easier and more enjoyable.
We will definitely be staying at Terrasol again and we try hard to get Unit 219 as we loved it so much.
Next time, we will venture out a little more and take the time to go into Todos Santos, and especially Flora Farm which was suggested to us several times and we just didn't take the time to do it.

"TERRASOL – Great complex "
Guest: Smithsandbrowns,     March 2018, traveled with family
We stayed in two different units, Unit 107, beach front walk out, Unit 219, a second floor ocean view unit The view from 219 was outstanding. 107 had a limited ocean view but larger terrace with nice loungers We liked the view from 219 but preferred the larger terrace at 107. If cooking is important, 107 had a great kitchen
Both units are updated and beautifully decorated inside

"Cabo adventures"
Guest: jean2014P, Naperville, Illinois     January 2018, traveled with family
We rented a 2 bedroom condo @ Terrasol, room 219. Condo was comfortable with plenty of dishes/glassware and cookware. Living and dining area are perfect for relaxing and enjoying drinks and food. King beds were comfortable and the bathrooms were updated and had plenty of hot water. Washer/dryer unit a plus. Closets could have used a few more hangers. The view from the balcony is breathtaking. We enjoyed almost every meal/snack and down time on the balcony enjoying the view and sounds of the ocean. Just beyond the pool is the beach where we saw beautiful sunrise and sunsets. We were able to see whales from our location and walked the beach to climb over the rocks to Divorce Beach and then onto Lovers Beach.
Terrasol is easy walking distance to the marina and downtown Cabo. We enjoyed walking everywhere and even climbed Mt. Solmar and walked to the local swimming beach which was just a few minutes away. The Terrasol staff was always friendly, professional and ready to help. Booking was easy with Craig and we did utilize his recommendations. You cannot swim in the ocean at this location but Terrasol has 2 fantastic pools and the swim up bar and restaurant will not disappoint. The palapa bar serves the best food and drinks. Mario at the bar/restaurant will take great care of you. They boast having the best pancakes and they are really pretty good! Overall, we had a wonderful experience and would recommend Terrasol for anyone or family looking for privacy, quiet and gorgeous views.

"Great family vacation!"
Guest: Jvrab,     December 2017, traveled with family
This was our first time at Terrasol and we really enjoyed it. We stayed in Unit 219 – it was beautiful and had great views of the ocean and easy access to pool. The location of Terrasol is ideal for walking to the marina and into town.

"Diamond on the Beach"
Guest: bfarhangui1,     Stayed December, 2016
There a very few properties that I have ever visited that have so many superlatives. As a family that loves to travel its very difficult to find something that is affordable, and as beautiful as Terrasol, and especially unit 219. The condo has lots of room and has been completely renovated, with all new appliances and amenities.
As I'm writing this, my wife is dying for me to tell you about the whales we saw breaching off the shoreline right in front of us as well as the amazing sunsets. The weather was perfect, and we kept the windows open at night to hear the crashing of the waves. This has to be one of the nicest units at Terrasol, and our only regret was that we wished we could have stayed another week. We have already spoken with the owners about coming out again in March. Love it, love it, love it!
PS: The pancakes and chiliquiles at the grill are amazing. Say hi to Mario! He is great!
PPS: He will also cook up any fish you catch….mmmm, best Dorado ever!
Room Tip: Best rooms have a view of the ocean. 2nd floor offers a bit more privacy.

"Feeling Terrificly Relaxed in Terrasol Unit 219"
Guest: Celeste T.,     Stayed December, 2016
We have rented Terrasol unit 219 on several occasions and just can't get enough of it! Perfect wide ocean view as well as a view of the pool! When you first walk in, there's a kitchen filled with modern amenities as well as a washer dryer that makes everything so much better! That's not the only good thing about this place.. We were welcomed with a very charming host to check us in, and it made us feel like we were at somewhere very exclusive. In fact, it feels like that all throughout the stay with the peace and quiet.
If you wanted somewhere a little more rowdy, there are two resorts on either side that provide pool parties in the day also! It's a quick 10 minute walk to downtown Cabo where we had partied the night away at places like El Squid Roe and Mandala, then simply walked back up to our unit. Not to mention, the unit itself is very welcoming with its modern new furnishings and furniture very tasteful and the resort is tended to every day by gardeners. It feels like Santorini with a Cabo flair 🙂
I thought I'd share our experience with you all as we cannot wait to go back again! It's so easy to book and a very practical price for what you are getting! If you're looking for a romantic getaway, or a fun time with family and friends- either way Terrasol has you covered 😉
Room Tip: High floors have better views of the ocean!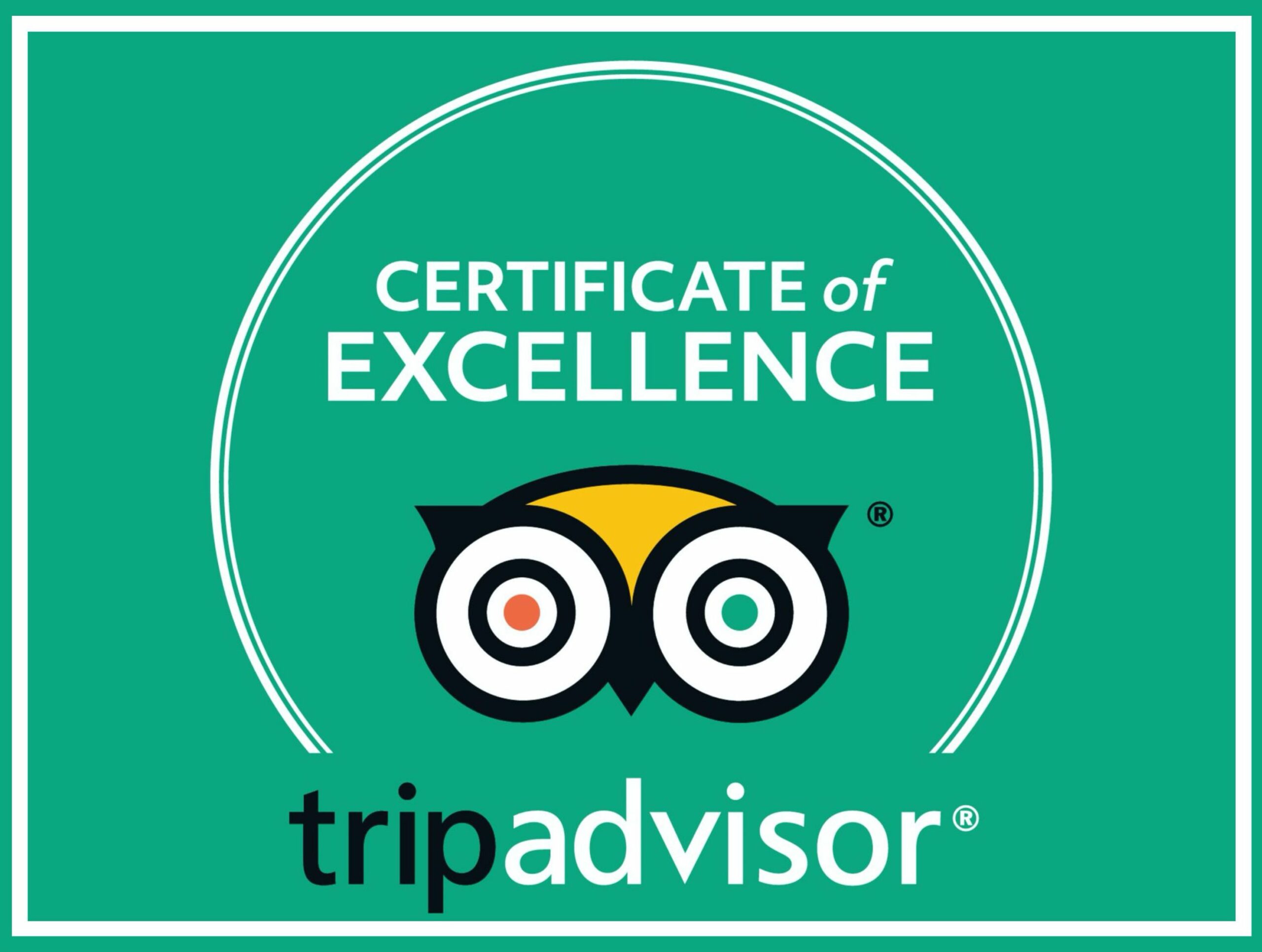 TERRASOL BEACH RESORT
Photos of Terrasol Beach Resort
Depending on whether you are one couple, a couple with younger kids, a group of six or larger groups requiring multiple units – we have it all!
Below are the condos that are next to each other or steps apart.
Groups: Book Early!